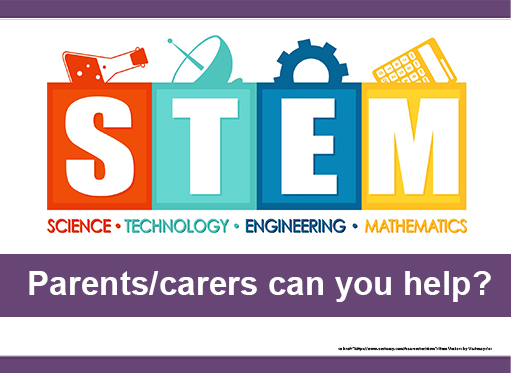 Are you a parent/carer of a student at our school?
Do you work in a STEM related career?
We are reaching out for support with our STEM Fair on Wednesday 22nd June.
You would be required to attend from 9.30am-2.30pm to speak to small groups of Year 5 pupils about your job. If you are only available for part of the day and not all of it we would still like your help!
If you can support us, please contact Mrs O'Connor at t.oconnor@bishopchalloner.bham.sch.uk by Monday 20th June.